Transforming Rail In Virginia Program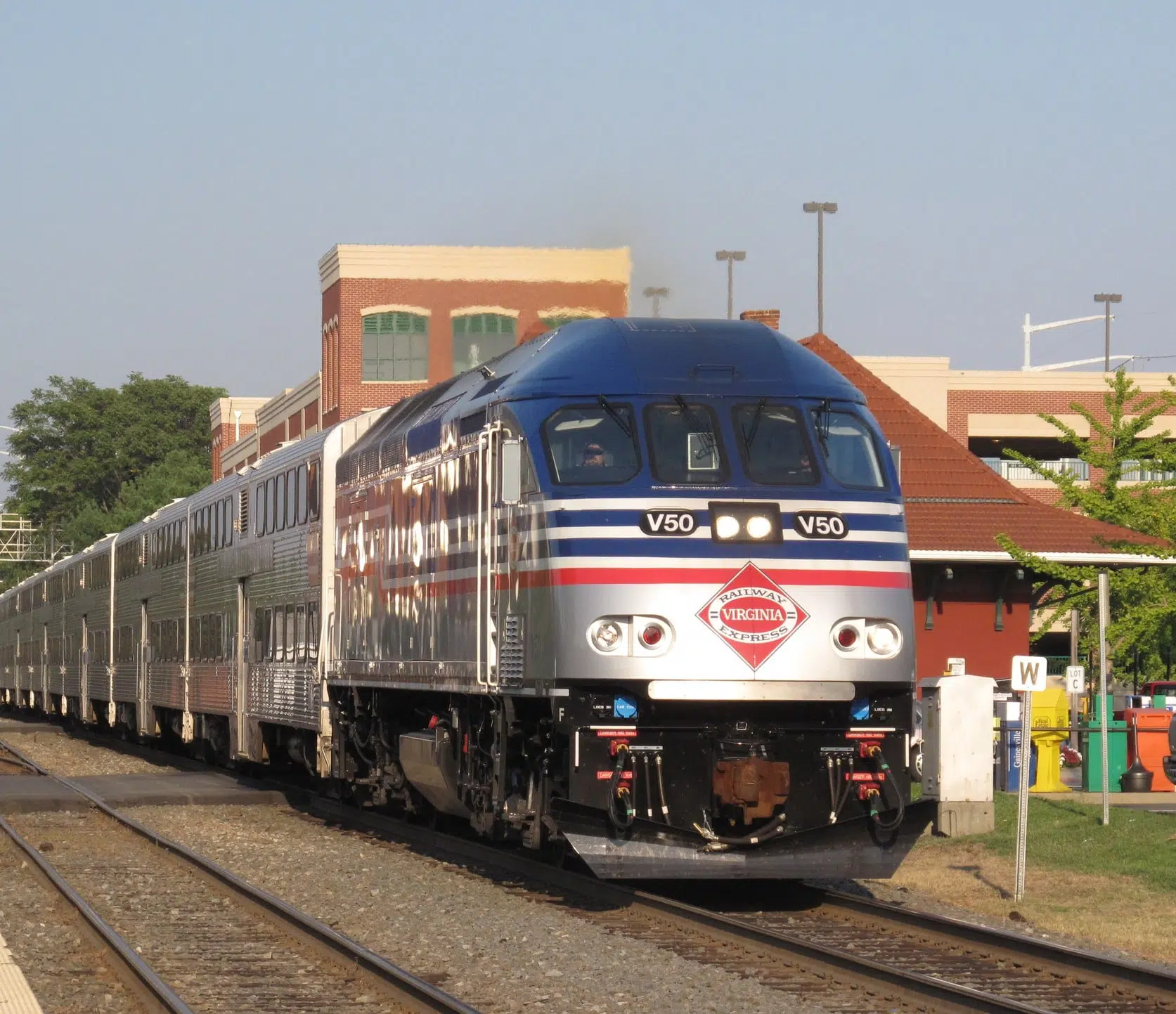 How do you enhance reliability and service on one of the largest railroads in North America? In Virginia, the answer is the Transforming Rail in Virginia Program, a rail improvement program that separates passenger and freight operations along the I-95, I-64, and I-85 corridors to help all services meet their distinct missions. Kimley-Horn is serving as the Virginia Department of Rail and Public Transportation's (DRPT) representative providing Engineering and Design Oversight Support and Program and Project Management Support for this $3.7 billion investment, a program Governor Ralph Northam calls a "once-in-a-generation opportunity."
Stemming from an agreement between the Commonwealth and CSX, the program covers 350 miles of freight railroad right-of-way and 225 miles of track, including three major corridors: Washington, DC to Petersburg, VA (I-95 corridor); Petersburg, VA to Ridgeway, NC (I-85 corridor); and Doswell, VA to Clifton Forge, VA (I-64 corridor). Capacity improvements—including Long Bridge, a new bridge across the Potomac River with tracks dedicated only to passenger and commuter rail—are planned to total $3.2 billion.
Construction of Long Bridge alone will remove one of the largest rail bottlenecks on the East Coast.
Even more important than the new infrastructure is the transformation of passenger rail service. Virginia will double Amtrak state-supported service and VRE service (including first-ever weekend service), and will create an opportunity for high-speed rail service between Raleigh, NC and Richmond, VA. The Program is also anticipated to provide a more competitive freight rail network for the Port of Virginia, and estimated economic benefits amounting to $2 billion annually—just in Northern Virginia!
"As we work to maximize investments in highways, transit, and Metro, this partnership creates an unprecedented opportunity to unlock the potential of rail and commuter rail, and allows Virginia to focus on customer service, reliability, and performance. This also provides the critical infrastructure needed to explore options to expand rail to other corridors in the Commonwealth."
With these improvements and economic benefits, the Transforming Rail in Virginia Program will do much more than take riders from place to place. Described by Amtrak COO Stephen Gardner as "a model for the nation of how to grow passenger and freight service together," the program aims to increase environmental sustainability, enhance mobility, and relieve congestion. Kimley-Horn is thrilled to have a part in this innovative program, benefiting the people of Virginia for years to come.
Our services for the Transforming Rail in Virginia Program include:
Cost Estimating
Financial Planning
Service Planning
Appraisals
Stakeholder Coordination
Legislative Support for a New Statewide Rail Authority
Policy Development
Agreement Negotiations/Agreement Development
Executive Level Guidance and Support
Program Communications
Conceptual Engineering
Transforming Rail in Virginia In The News
"We have a once-in-a-generation opportunity to make our rail system work better for everyone, both in Virginia and along the entire East Coast. This agreement will change the future of transportation in Virginia, improving our ability to move people and goods across the state, and opening up potential rail service in under-served parts of the Commonwealth."
–  Governor Ralph Northam, Commonwealth of Virginia
"Amtrak is thrilled to be supporting this game-changing rail investment program as an investor and partner, this program is a model for the nation of how to grow passenger and freight service together in order to relieve congestion, protect our environment, and enhance mobility."
–  Stephen Gardner, Executive Vice President and COO, Amtrak
Governor's Office. December 19, 2019
Washington Post. January 11, 2020
Transportation Today. December 23, 2019