Residential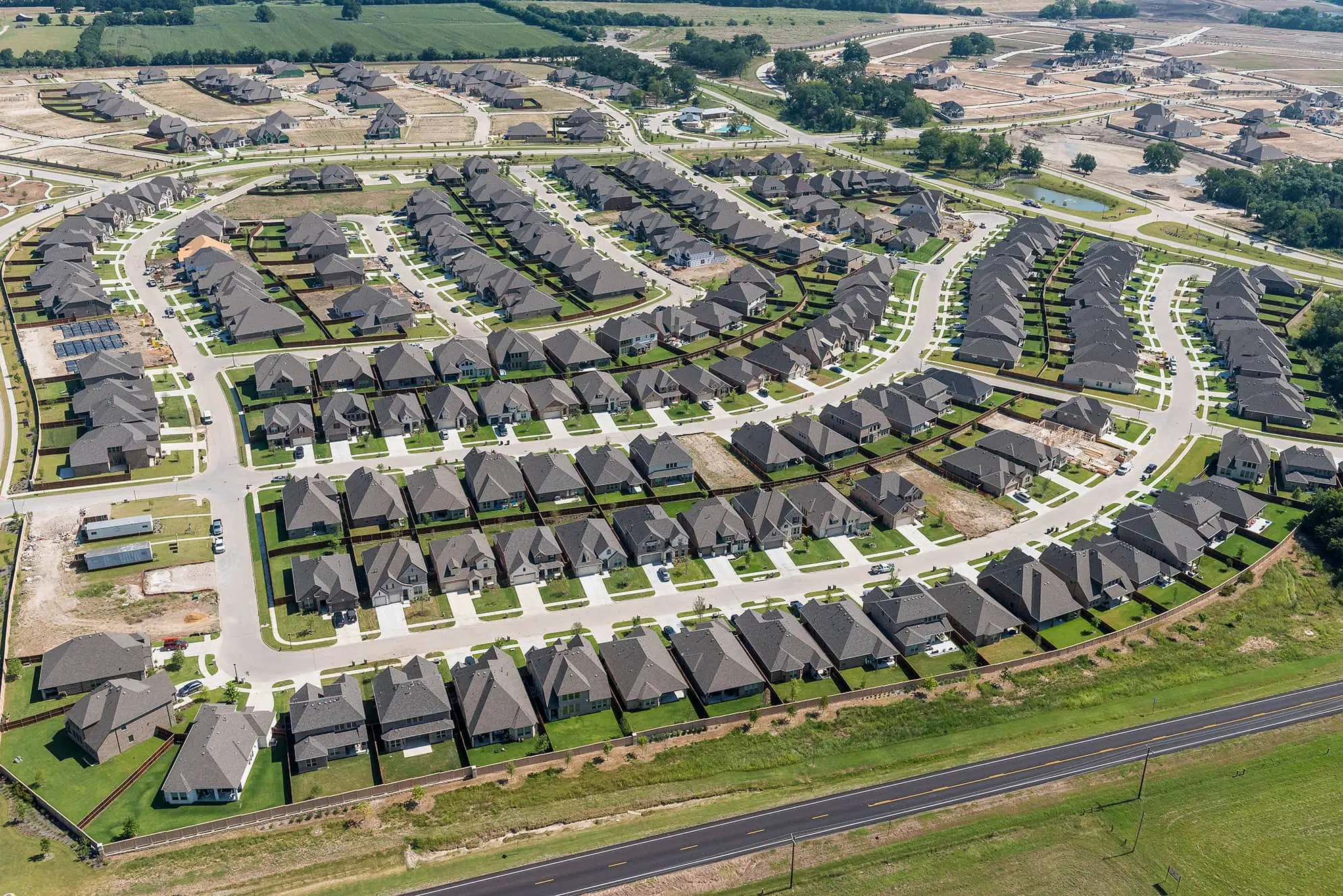 Residential projects come in all shapes and sizes. Whether single-family neighborhoods, multifamily apartment complexes, or senior living communities, each present their own challenges that must be overcome for a successful result.
Any one of these issues can sideline your residential development project: permitting; site selection, public support; traffic or parking plans; drainage or environmental issues. Kimley-Horn's proven experience can help mitigate these issues and more. And our collaborative process with multidisciplinary teams can streamline your processes, resulting in a more integrated and effective development.
As one of the nation's top residential engineering design and planning firms, our team can streamline your process and reduce your costs by providing a one-stop shop for site civil engineering, traffic planning and engineering, landscape architecture, and environmental services. We can design communities around your specifications to make sure we maximize the yield from your site.
With extensive experience designing multifamily communities, we know the process can require intense collaboration between design teams, owners, architects, and contractors. Let Kimley-Horn help reduce your construction costs and leave more money for landscaping and amenities that impress buyers and help developments retain long-term value.
From accessibility to special ADA concerns, Kimley-Horn understands that senior living communities require specific knowledge. We understand the different levels of care that communities provide to their residents—from minimal daily interactions to around-the-clock-care—and the impact that can have on development needs. We have experience with independent living communities, assisted living communities, skilled nursing communities, and more. Our professionals can help you:
Select a site that suits your community needs
Shorten permitting times
Design or improve ADA compliance and improve accessibility and experience for your constituents
Reduce the required parking spaces for your community
Resourcefulness and Attention to Detail
Kimley-Horn's breadth of services allows you to save time and money, as well as benefiting from the synergies that a one-stop shop can provide. Our engineers, planners, and environmental scientists are renowned for our resourcefulness and attention to detail through all stages of the residential development process. Let Kimley-Horn make sure that what you build leaves an impression that makes the grade.