Education / Institutions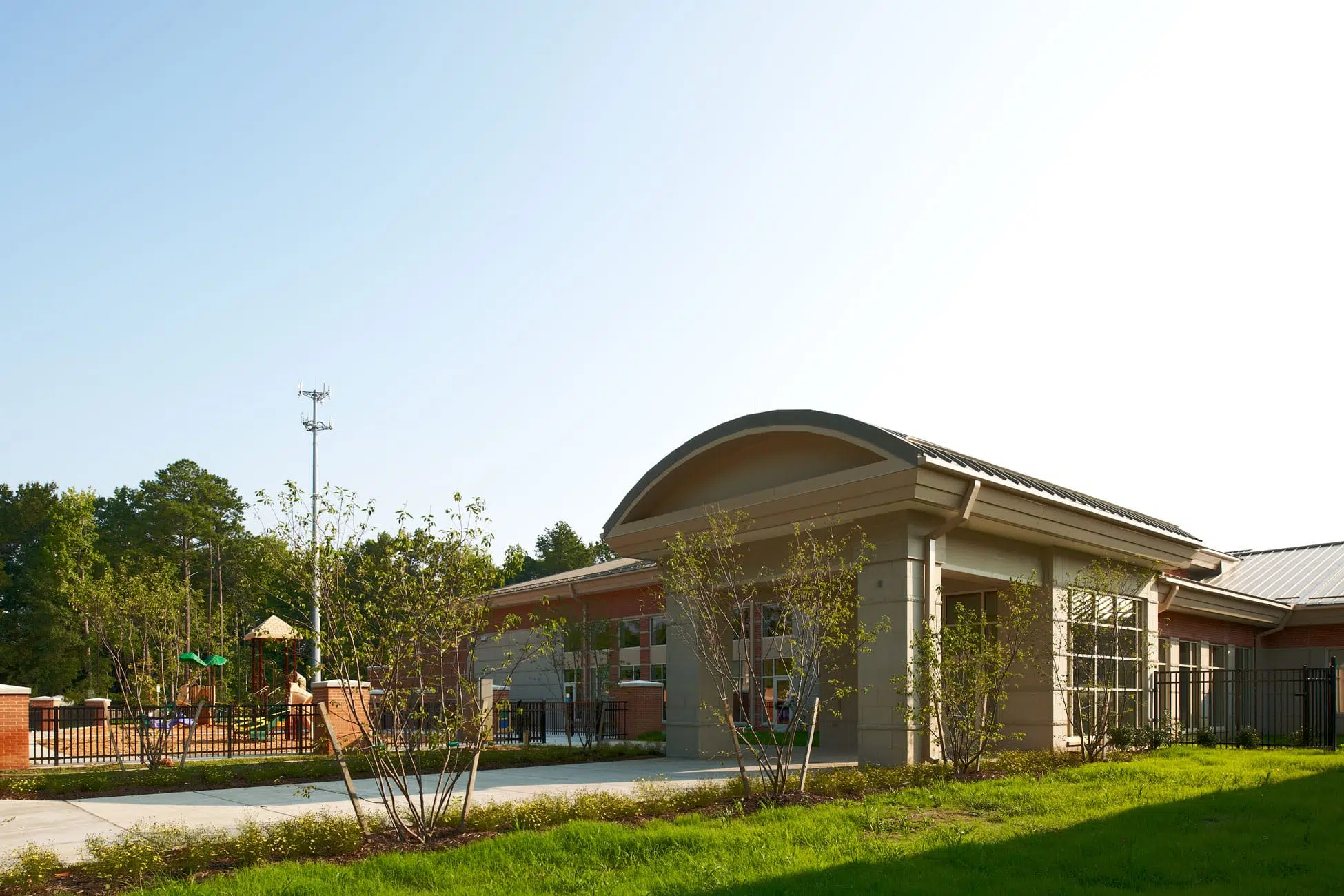 You have a passion for developing the next generation. We have a passion for next-generation development services. We know effective and engaging learning environments contribute to the success of your students. Our education market sector specialists understand what it takes to create a state-of-the-art education facility—large or small—using innovative engineering solutions to meet your project's unique needs.
Kimley-Horn's professionals are skilled at managing the delicate balance between your directors and local constituents. For more than 50 years, we have supported public and private schools, universities, and educational institutions with multidisciplinary planning, design, and engineering services. Drawing on our combination of national resources and local expertise, our strategic facility master plans help you anticipate future needs and ensure you are building not just for today, but also for the future.
From public involvement and traffic impact analyses to permitting and drainage studies for both new and existing schools, Kimley-Horn is a one-stop shop. Our decades of experience in education coupled with work for similar campus environments such as medical centers and office parks, have given us a thorough understanding of the unique challenges faced by educational facilities and how to overcome them. We understand diverse educational environments and the site constraints, student calendar cycles, and funding mechanisms that drive your industry. For each unique situation, we provide our clients with exceptional service, accommodating short and long-term planning and design needs with a tailored approach and meeting critical project schedules.
Working with Kimley-Horn ensures that your project will be carefully managed by top professionals in the field. We complete projects quickly— with a focus on cost-effectiveness, and we're proud of the sustainable solutions we provide that preserve our environment for the next generation. Kimley-Horn knows the impact that strategic design has on the campus environment and the priorities of those responsible for planning and maintenance. We have the rigor to help you deliver for the students and staff who spend much of their time on campus. As one of the country's premier planning and design consulting firms, Kimley-Horn has many disciplines but only one goal: making our clients successful.