Roadway & Bridge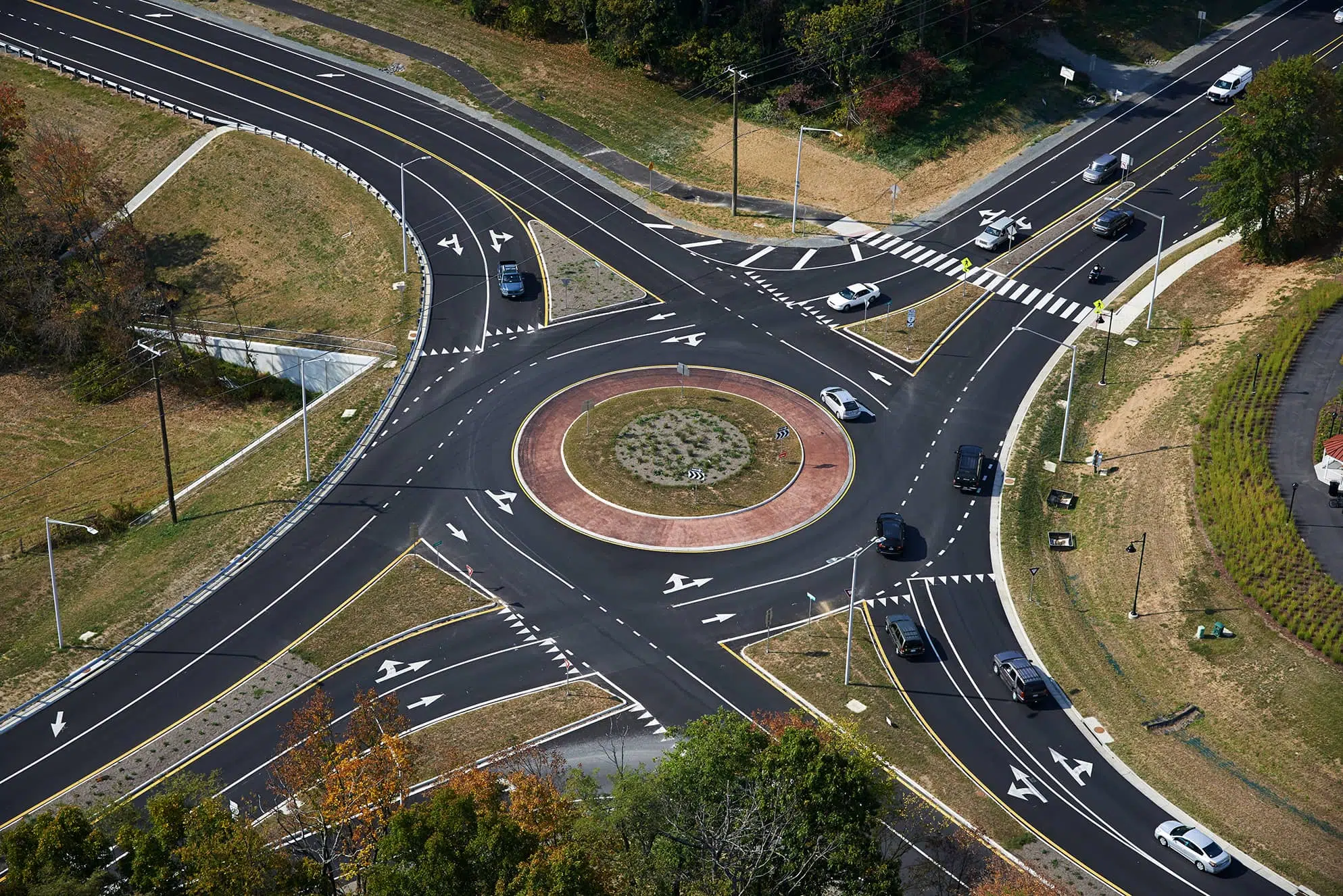 Roadways and bridges are the cornerstone of our nation's infrastructure—enabling trade, powering businesses, spurring economic growth, and getting people connected.
Traffic maintenance, utility relocation, environmental permits, drainage needs, and the latest stormwater management regulations—these are all factors you must pay close attention to throughout the life of your roadway and bridge design projects. Additionally, you will be planning horizontal and vertical geometrics to ensure the smooth and safe flow of traffic, estimating costs accurately to stay within budget, and developing comprehensible plans and specifications to avoid unnecessary construction delays. With all this in mind, you need the partnership of a practiced consultant who possesses the expertise and resources to ensure your project is completed to your specifications, in a timely manner, and within budget.
Connecting People and Places
Roadway design is one of the mainstays of Kimley-Horn's professional practice. Collectively, our engineers are responsible for the design of more than 2,500 miles of roadway across the U.S., from two-lane rural roads to multi-lane urban freeways. Additionally, our structural team has developed plans and specifications for more than 650 bridges and has inspected nearly 3,000 bridges from coast to coast. Our in-house experts in roadway design, structural engineering, environmental science, and transportation planning work together effectively to establish design options that will be buildable and drivable, all within your project's constraints.
As your consultant partner, we will work as an extension of your staff, designing roadways and bridges with your goals, schedule, and budget at the forefront of our efforts. The personnel assigned to your project will be experienced in a broad range of engineering and design services, assuring you that any challenge will be appropriately addressed. Whether your project requires the design of a simple box culvert or a complex interchange, we will confidently deliver solutions that are feasible, fundable, and constructible.