Sports & Entertainment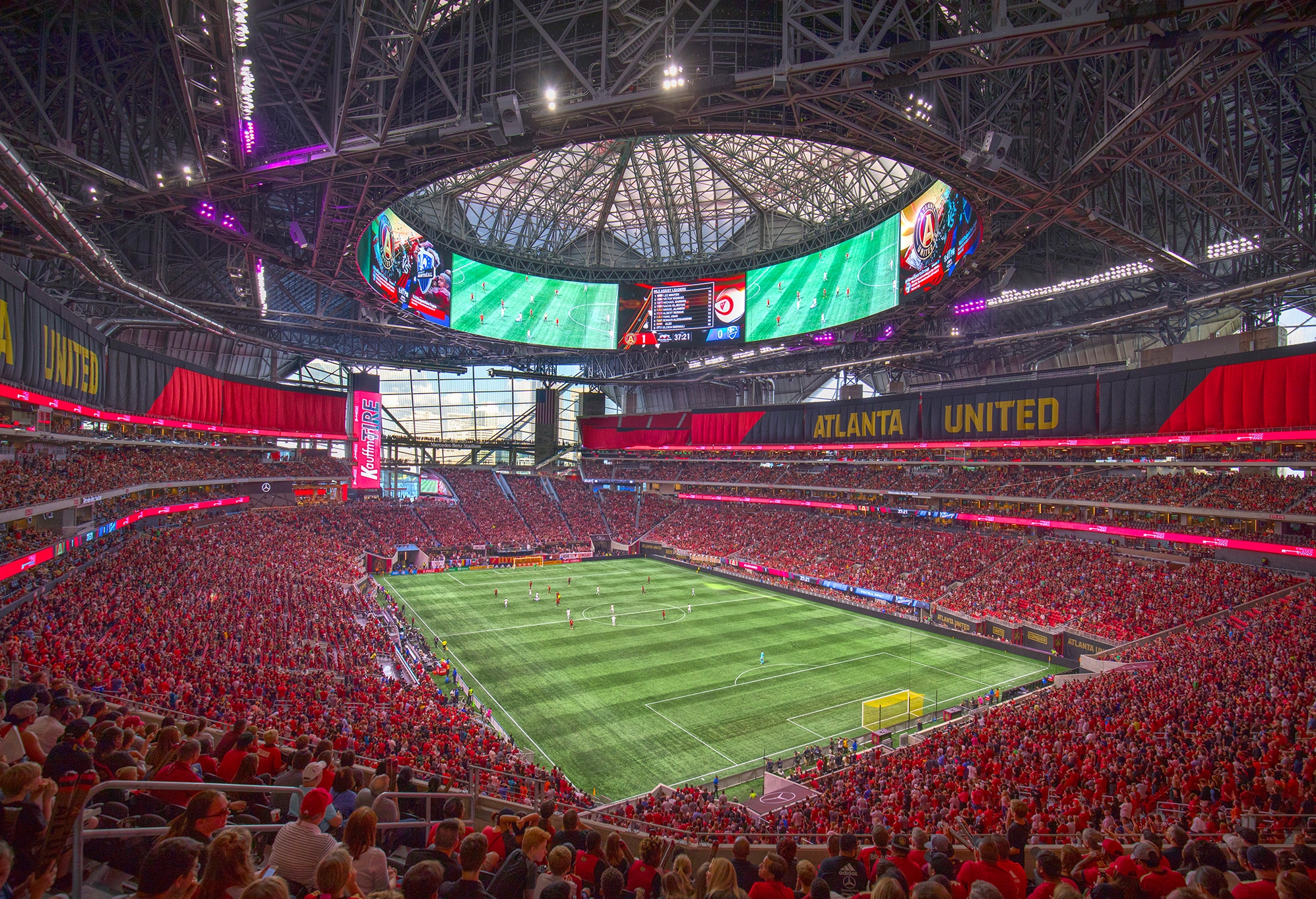 Sports stadiums, golf courses, theaters, athletic complexes, and even ski resorts. These sites are unlike any other, presenting unique challenges that require innovative and creative solutions to meet your needs.
In order to develop your facility into an entertaining, state-of-the-art venue, you have to balance site planning, property design, infrastructure issues, permitting, local and federal regulations, stakeholder coordination, and financial feasibility, among many other factors—all while ensuring your project stays on schedule. You need an experienced team with design knowledge of similar facilities and recent local experience to keep you in the game and help make your ambitious plans a reality.
The Fun Starts Here
Whether you are developing a local park or a multi-million-dollar stadium, Kimley-Horn has the sports and entertainment expertise to advise you in every phase of the project, from site evaluation and selection to final engineering, construction observation, and special inspections. Our experience in this market encompasses a wide range of facilities and clients, including colleges/universities, municipalities, private developers, and professional sports teams, including the MLS, NFL, MLB, NBA, NHL, and NASCAR.
From our extensive experience, we understand the importance of creating memorable and efficient spaces for your guests to enjoy in this incredibly competitive market. We accomplish this by:
Balancing functional needs with aesthetics to create a memorable sense of place by providing unique landscape and hardscape design
Saving client operations costs, minimizing customer wait times, and improving pedestrian safety through vehicular and pedestrian access, pedestrian flow and capacity, proactive management plans during events, wayfinding, and parking management
Utilizing our longstanding relationships with municipalities around the country to navigate environmental challenges
Acting as an advisor, rather than just a consultant, to look out for your assets and well-being as if they were our own
Our depth of resources and ability to provide a full range of services under one roof allows us to provide a unified interaction and a seemingly unlimited resource pool to streamline your project. We can provide you specialists in the services you need: site civil engineers, landscape architects, urban designers, planners, structural engineers, traffic engineers, and environmental scientists. Additionally, with more than 85 office locations throughout the country, our firm offers clients local knowledge and responsiveness backed by our vast resources and expertise.
Your project will benefit from the seamless communication and integrated project delivery that results from a team specializing in a variety of key disciplines working together to meet your goals.