Camp LeJeune Physical Fitness Center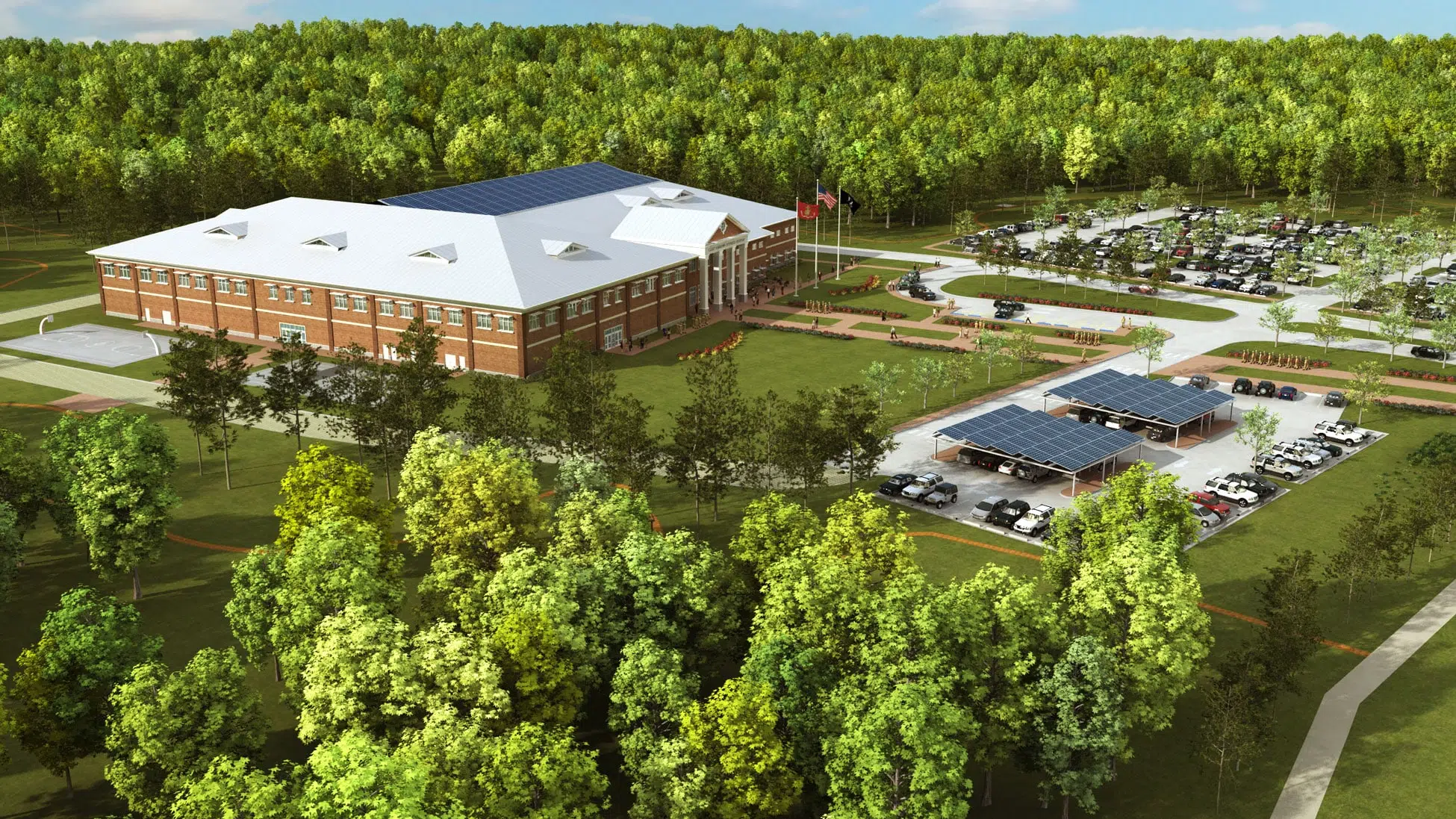 Kimley-Horn provided civil engineering and landscape architecture services for this Naval Facilities Engineering Command (NAVFAC) Mid-Atlantic design-build project.
The Camp Lejeune Physical Fitness Center is a state-of-the-art, 103,000-square-foot physical fitness center located on 15 acres at the Camp Lejeune Marine Corps base in Jacksonville, North Carolina.
The fitness center was designed and constructed to meet the criteria for LEED Platinum certification under the U.S. Green Building Council LEED (Leadership in Energy and Environmental Design) green building certification system and incorporates several 'green' and sustainable measures including permeable paver parking lots and sidewalks, stormwater drainage and erosion control incorporating Low Impact Development (LID) features, a lift station with a directionally drilled force main under a wetland, 1 mile of jogging/fitness path onsite, and site landscaping and irrigation that uses cisterns to capture roof runoff. Kimley-Horn's services also included the design of a wastewater lift station and force main as well as stormwater and utility permitting through the North Carolina Department of Natural Resources (NCDENR).