A KIMLEY-HORN PAVEMENT MANAGEMENT SOLUTION
Easily Maintain Your Pavement Assets Through the Database for Roadway Inventory Visualization and Evaluation.
Spend less time keeping pace with pavement repairs and more time planning for the future—all while cutting costs over the pavement life cycle.
Kimley-Horn's web-based pavement management tool, DRIVE™, helps public agencies and pavement owners manage their pavement inventories. Pavement professionals and other stakeholders can visualize other asset data such as curb and gutter, ADA ramp, and sidewalk conditions to compile a comprehensive overview across their roadway network.
DRIVE was developed by pavement engineers who understand that proactive maintenance and repairs save time and money. Left untreated, pavement crumbles and costs more to repair—leaving owners with few options beyond reconstruction.
Overcome Pavement Management Challenges:
Develop a proactive roadmap for short- and long-term pavement maintenance and repairs to prevent costly surprises.
Extend the service life of your pavement assets through timely and appropriate maintenance.
Minimize safety hazards and citizen concerns by incorporating non-pavement assets (i.e., ADA ramps and sidewalks) into the decision-making process.
DRIVE™ Delivers Deep Insights
With DRIVE, your agency can view, update, customize, and export your pavement inventory data.
Whether you're an engineer or planner performing an analysis or a stakeholder who needs a big-picture view, DRIVE makes it easy to pinpoint assets and make data-driven decisions. Using the budget analysis and project planner modules, pavement decision-makers can create a roadmap for the most cost-effective treatments for the next several.
A People-Powered Pavement Solution
Running an efficient pavement management program doesn't have to be an intensive time sink. DRIVE comes with Kimley-Horn's pavement engineering specialists to consult on your specific needs. This combination of personal expertise and DRIVE will promote citizen safety, increase the life of your pavement assets, maximize your budgets, and inform your data-driven decisions for future improvements.
Submit the form below to get more information about how DRIVE can help your agency to develop custom pavement repair and maintenance programs.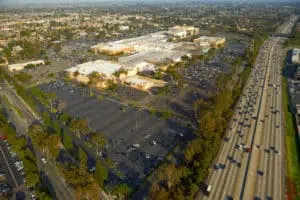 Kimley-Horn has provided assessments on more than 400 million square ft. of pavement and has repaired more than 200 million
Read More »