Frisco Comprehensive Plan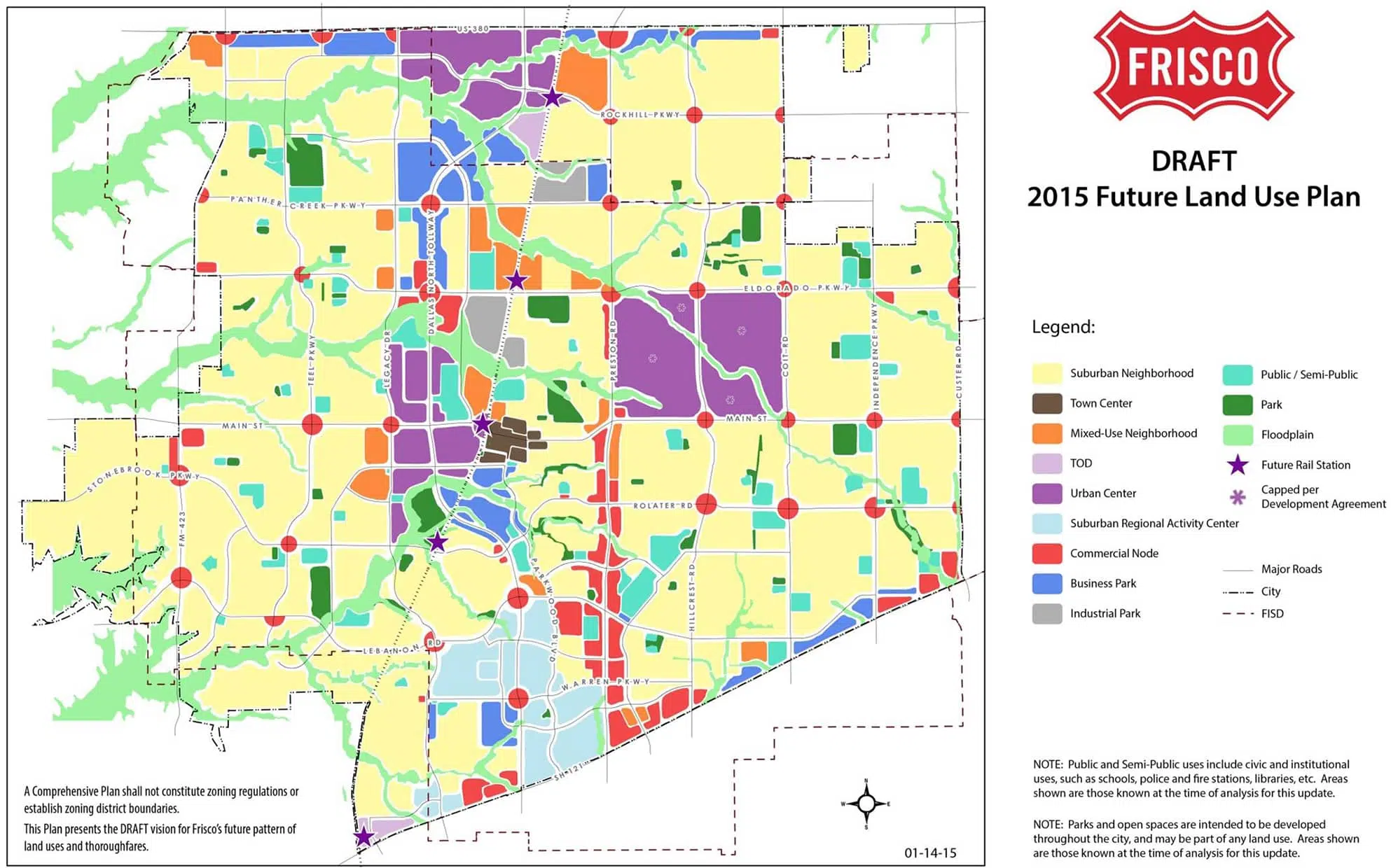 In January 2014, Kimley-Horn was engaged by the City to work with the citizens of Frisco in establishing consensus on a future vision for the community.
To establish the vision, Kimley-Horn led multiple community open houses in April and September 2014 and a community charrette in May 2014 to solicit ideas for a future vison. The team also used MindMixer—a web based application for community engagement—to test ideas and solicit feedback related to a preferred future for Frisco. In all, Kimley-Horn received over 13,000 ideas from Frisco stakeholders through the various engagement venues. We also facilitated meetings with a Steering Committee to review and gain input throughout the entire plan process.
Based upon ideas expressed by the community during the community charrette and additional online input, Kimley-Horn established alternative future scenarios based upon market analysis. For each scenario, the team identified several measures related to the fiscal performance of each scenario, and the ability for each scenario to provide the desired quality of life for the residents of Frisco. The final preferred scenario, which became the basis for the development of the comprehensive plan components, focused on establishing a variety of environments for investment by Fortune 500 companies in Frisco. Each location for future investment established environments for supporting residential and retail components appropriate to support the desired major investment.